Home decor ideas
By Allen McEachern.
A keyword searchable image bank for rights managed photo stock and fine art prints.
Vernissage 5á7 30 Julliet 2015 - Les Mots Tremblant. Come have a glass of wine, some tapas and a chat. I would love to see you all! - Allen McEachern.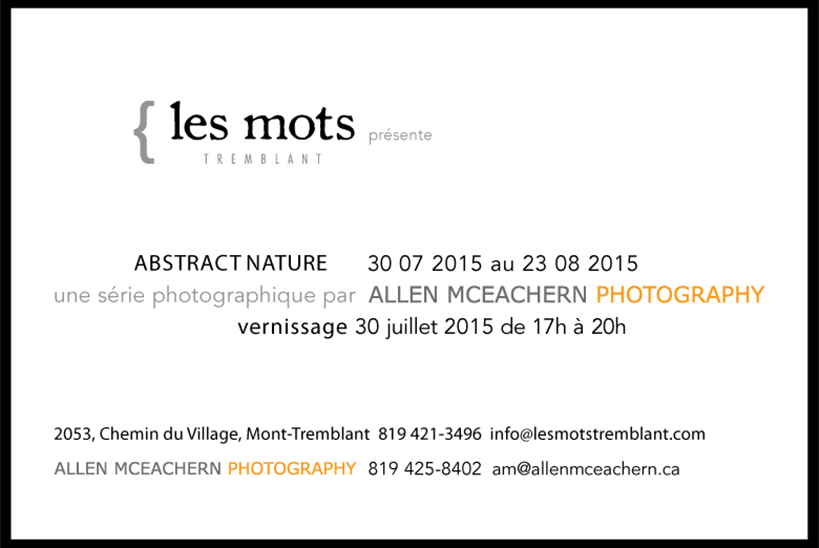 By Allen McEachern.
New additions to the ever growing WALL ART collection. Custom prints made to match any room in your home or office. Happy Friday!
See the full WALL ART Collection here: http://bit.ly/WALL-ART